DDR - RADIO BERLIN INTERNATIONAL



ARCHIVES
WITHOUT CLUTTER
A set of three QSL cards sent out by the now defunct Radio Berlin International, to listeners in 1976 for the 10th anniversary of the RBI-DX Club. Radio Berlin International left the air shortly before the reunification of Germany.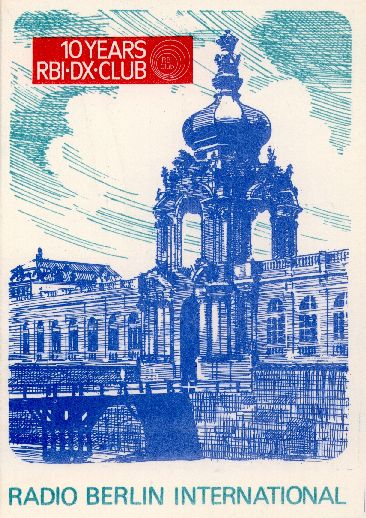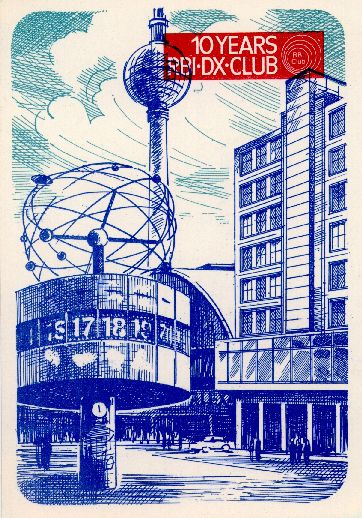 The back of card No. 1 in the above series of QSL's.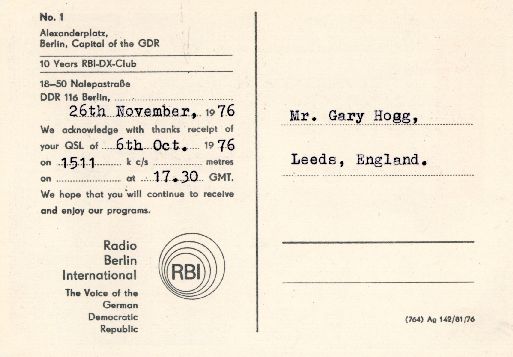 Below is an old QSL possibly from the 1960's. It was taken from an newspaper article on verification card in the early 1970's.