RADIO NOVA - 1981



ARCHIVES
WITHOUT CLUTTER
Radio Nova - Dublin (1981 to 1986)
AM - 254 - 846 - 891 - 819 - 828 - 738 - 729 - 88.2 - 102.7 - 6207
========================================================

RADIO NOVA HOME PAGE
NOVA PHOTOS FROM 1981: Below are only a couple of images taken by our cheap and nasty cameras back in 1981. The original scans were made in approx 1997, and were done at a very poor dpi rating, and thus not much can be seen. Once the navigation on the web site is sorted out, the images will be upgraded as well.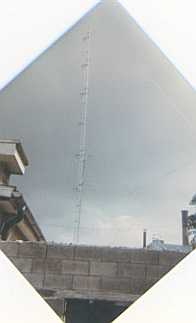 The Nova mast viewed from the TTTR door! In the foreground on the photo, you could just see the low TTTR wire coming down. It is difficult, if not impossible to see in the scanned image unfortunately. Better scan coming soon. These are amongst the material scanned in the early days of the web.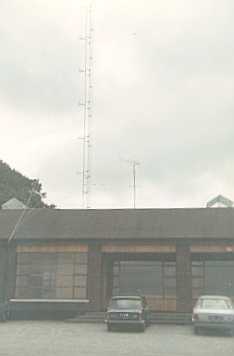 Another view of the mast, from the front of the Hotel.