RADIO DUBLIN - 1981 PHOTOS



ARCHIVES
WITHOUT CLUTTER

RADIO DUBLIN - INCHICORE
AM 1188kHz 1251kHz - FM - SW 48m and later 6910 ETC
========================================================================
Left: The old cottage with the hole in the roof, that was home to the signals heard across the world from Radio Dublin.
Right: Ian, Simon, and myself, outside Radio Dublin in Inchicore, beside the large sign. (I still have that shirt on)

Left: The more plush looking Channel 2 studio
Right: The poor fellow who was threatened with a brush in Channel one studio

Left: A photo a year later, of Captain Cooke, and Barrie Johnston (with the hat) of AUK in Blackpool, at Radio Dublin
Right: The old Jaguar car Captain Cooke had.

.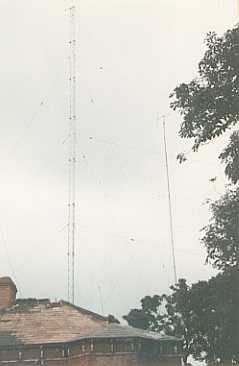 Antenna farm at Radio Dublin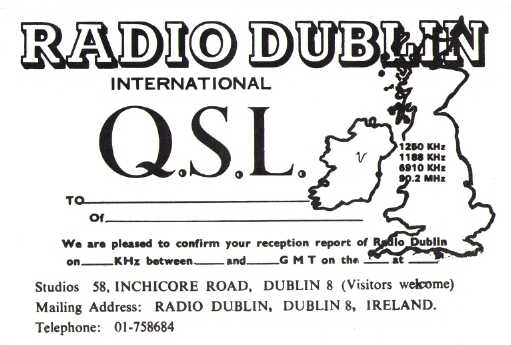 An early QSL Card from the station in 1981 when Channel 2 was operating on 1250kHz. It would later move to 1152kHz. The shortwave service had by this time settled on 6910kHz, where it would remain until the early 1990's.