EASTSIDE RADIO IRELAND (ERI)



ARCHIVES
WITHOUT CLUTTER
ERI - Ballycotton / Cork (1982 - 1988)
1305 - 1332 - 96.7 -102 - 106
========================================================

Some early stickers advertising a variety of names for the station.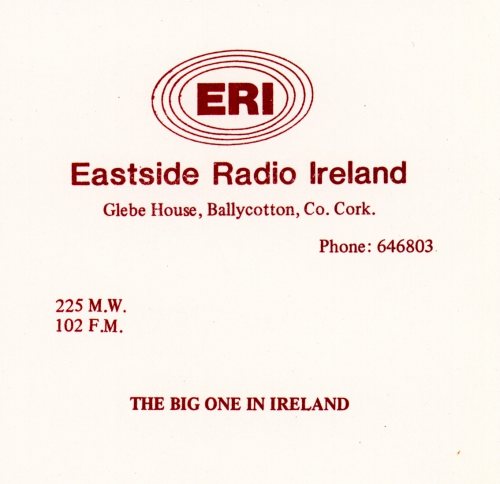 There were many variations of what ERI stood for in the early days....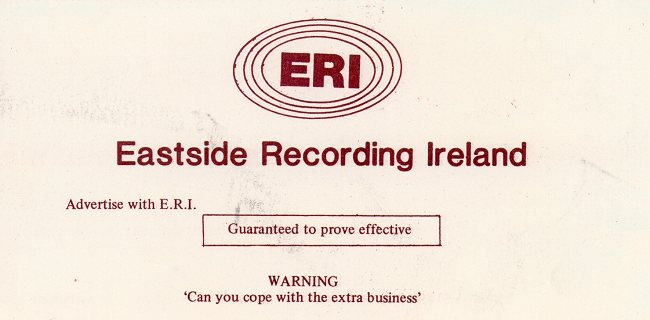 Many of the pirates use the term "THE BIG ONE" in their slogans.
Quite amusing really!! Although in later years this actually became true of Radio ERI.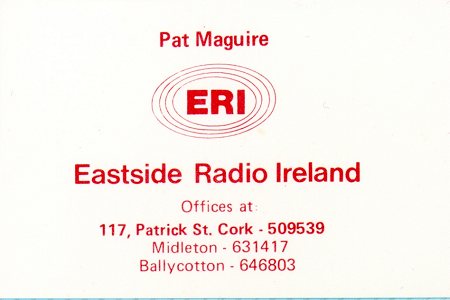 ===================================================================

ERI HOME PAGE