A 1981 VISIT TO BLB - BRAY



ARCHIVES
WITHOUT CLUTTER

Bray Local Broadcasting
Bray, County Wicklow
828kHz 657kHz - 100.3MHz 97.8MHz
==============================================================
1981 visit - Personal Rercollections from BLB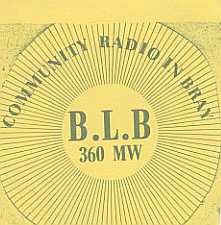 PHOTOGRAPHS AND STICKER FROM A 1981 VISIT TO BLB

Here are some photographs from our visit to Bray Local Broadcasting on Friday 14th August 1981.
At this time the station was operating on 828kHz (announced as 360 metres) and 100.3MHz FM, with both AM and FM transmitters located at the studio site in Bray. BLB moved frequency a few weeks later to 657kHz due to Radio Nova commencing broadcasts in September of that year on the adjacent 846kHz with a massive power of 10kW.
The sticker we obtained from the visit still announced as 360m.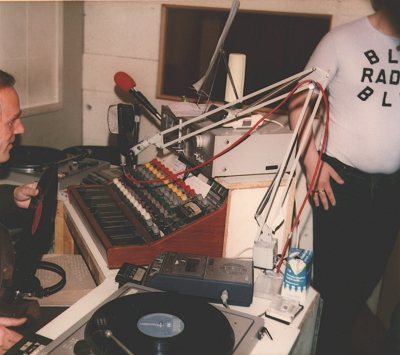 BLB studio overlooked by Chris Conway, sporting a BLB 'T' Shirt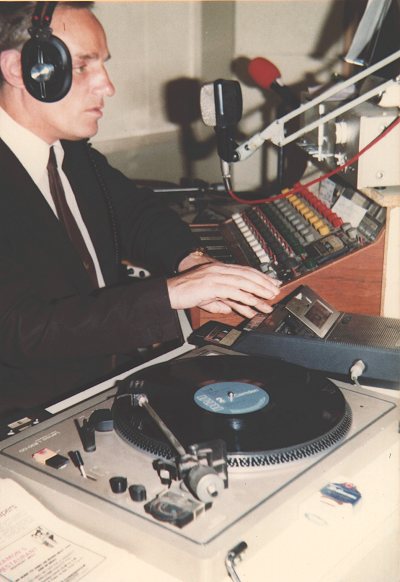 Joe on air in the BLB studio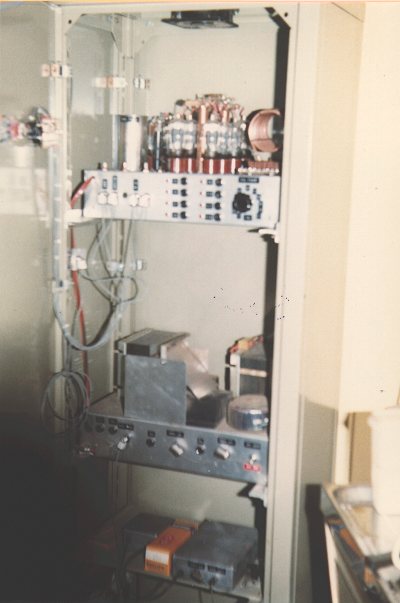 The neat home built BLB 250 watt MW transmitter operating on 828kHz

==================================================