WABC - BALLAGHADERREEN



ARCHIVES
WITHOUT CLUTTER
WABC - Ballaghaderreen, Co Rosscommon (1981)
1368 - 1040 - 7350
========================================================

IRISH PIRATES A / Z

1981 VISIT TO WABC


The old stickers, whose channel was overwritten

WABC was born through the closure of North West Radio in Charlestown, Co Mayo. It was run by Paul Graham and Roger Mathews from Caroline, in conjunction with local people in Co Rosscommon. The transmitter was a little way up a hill at the back of the isolated house. The studio was a converted hen hut in the garden. In 1981, 4 young fellas spent a night in a tenty on the hillside near Ballaghaderreen, and have fond memories of going to sleep as Roger Mathews was busy recording some commercials. He had left the outside speaker on for us to listen.
Paul Graham can tell a few stories about the history of WABC, and one day hopefully we shall be able to keep him long enough to write it all down.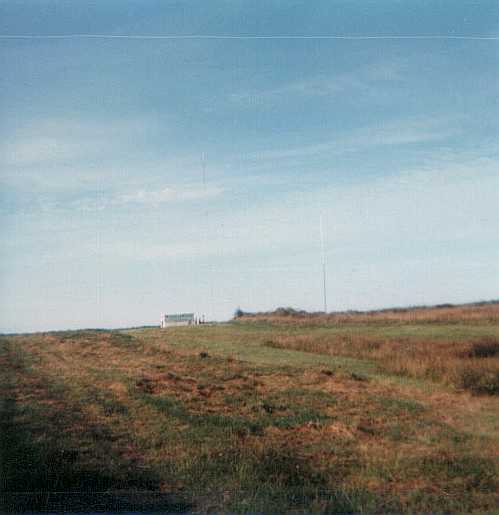 The mast high on the hill above the studio at WABC. Note there are 2 masts, just visible, one beside the container, and one to the right.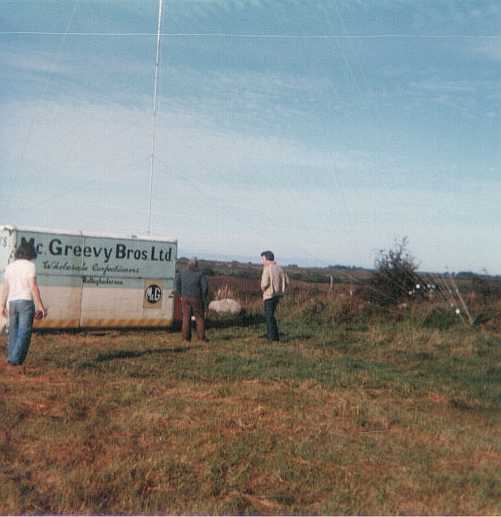 Gary, Roger and Ian look up the mast at WABC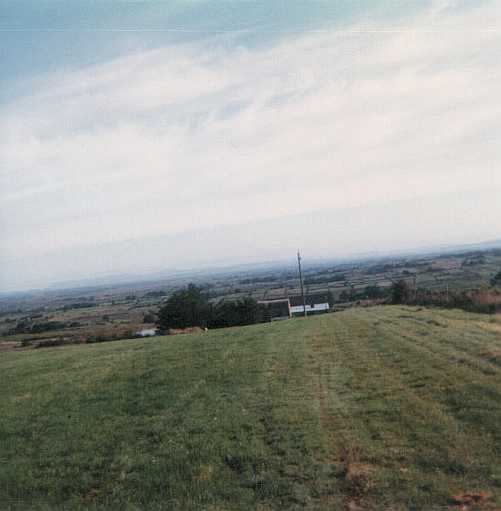 The beautiful view looking over Co Roscommon, with the WABC farmhouse close by.
Myself and Roger Mathews outside the WABC hen hut in the background. (Honest I have a dozen of those T shirts all the same!!) Right: Roger on air at WABC, as Eamon Brooks.
The converted hen hut as the WABC studio, and right, Roger Mathews on air.

A newspaper cutting with the WABC sched. Eamon Brooks was Roger Mathews, and Harry Harrison was Andrew Hewkin. Graham Paul was himself, more or less.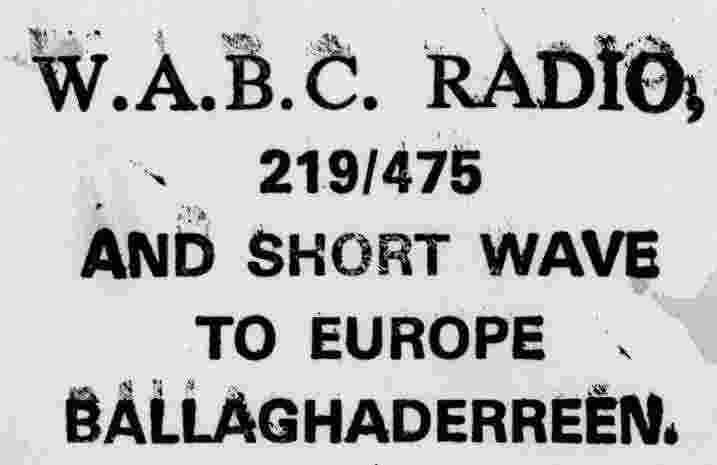 ========================================================

IRISH PIRATES A / Z